Scientific Research and Geospatial Analysis
Social and Physical science research through GIS analysis and spatial statistics. I am particularly passionate in cartography for Earth Sciences (water/ice resources, geology, gemorphology, energy, ecology, fire) but am available for any type of place based anaylsis work! Experienced in industry standard (ArcGIS Pro, Adobe, etc.) as well as open source software (QGIS, Mapbox, Python, R)
BEARS EARS
A research project conducted on the recent boundary changes in the BENM region and what geographic effects those changes could have on Native Archeological sites, Biodiversity, and Paleontological importance.
BEARS EARS #2
The second half of the initial BENM research project. Analysis was run on the suceptibility of Uranium mining byproduct to infiltrate local native, water, land and air.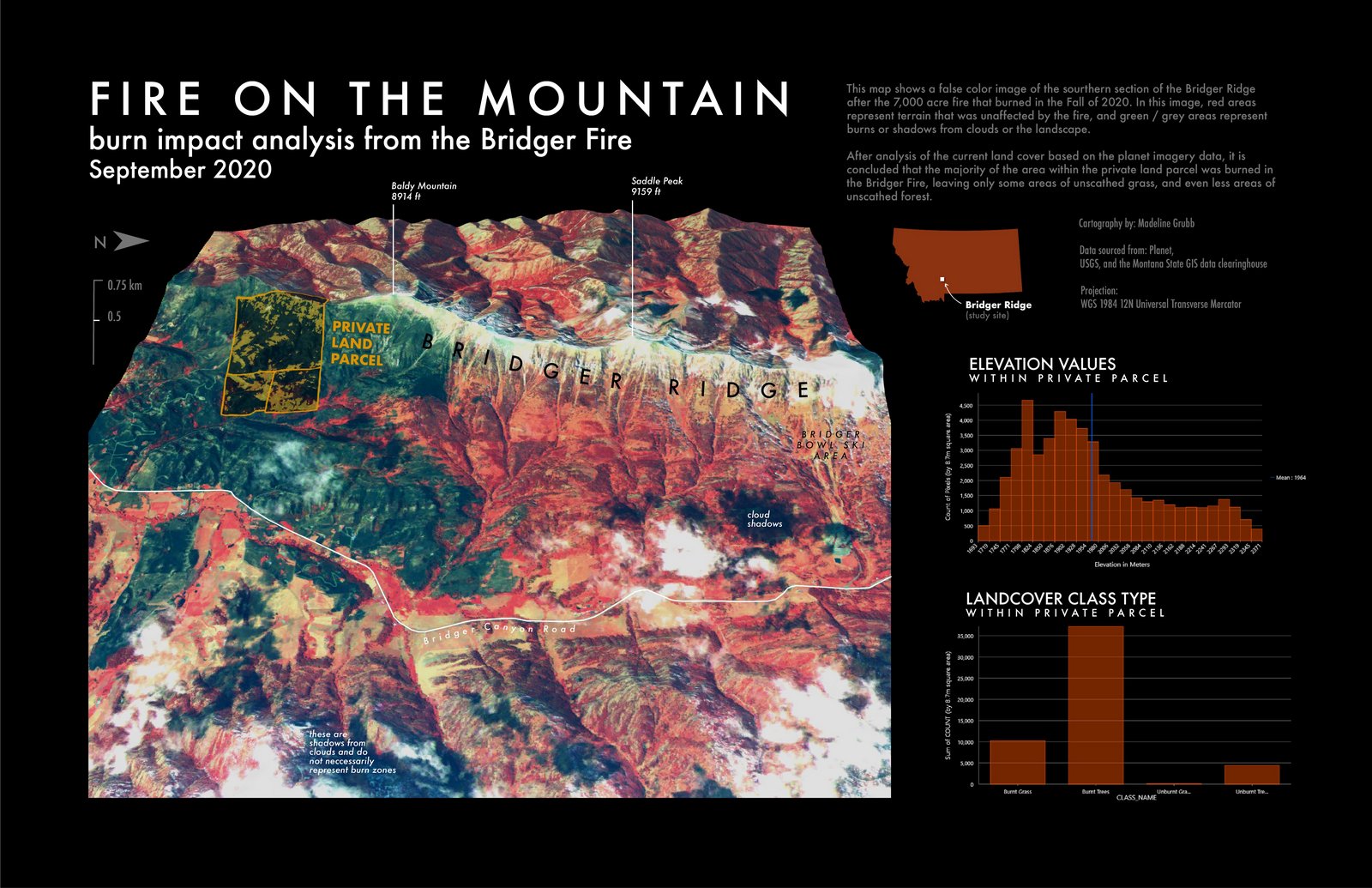 BRIDGER FIRE
This was a lab project in which remote sensing technology and raster analysis were used to quantify burn intensity of a recent fire in the Bridger Mountains.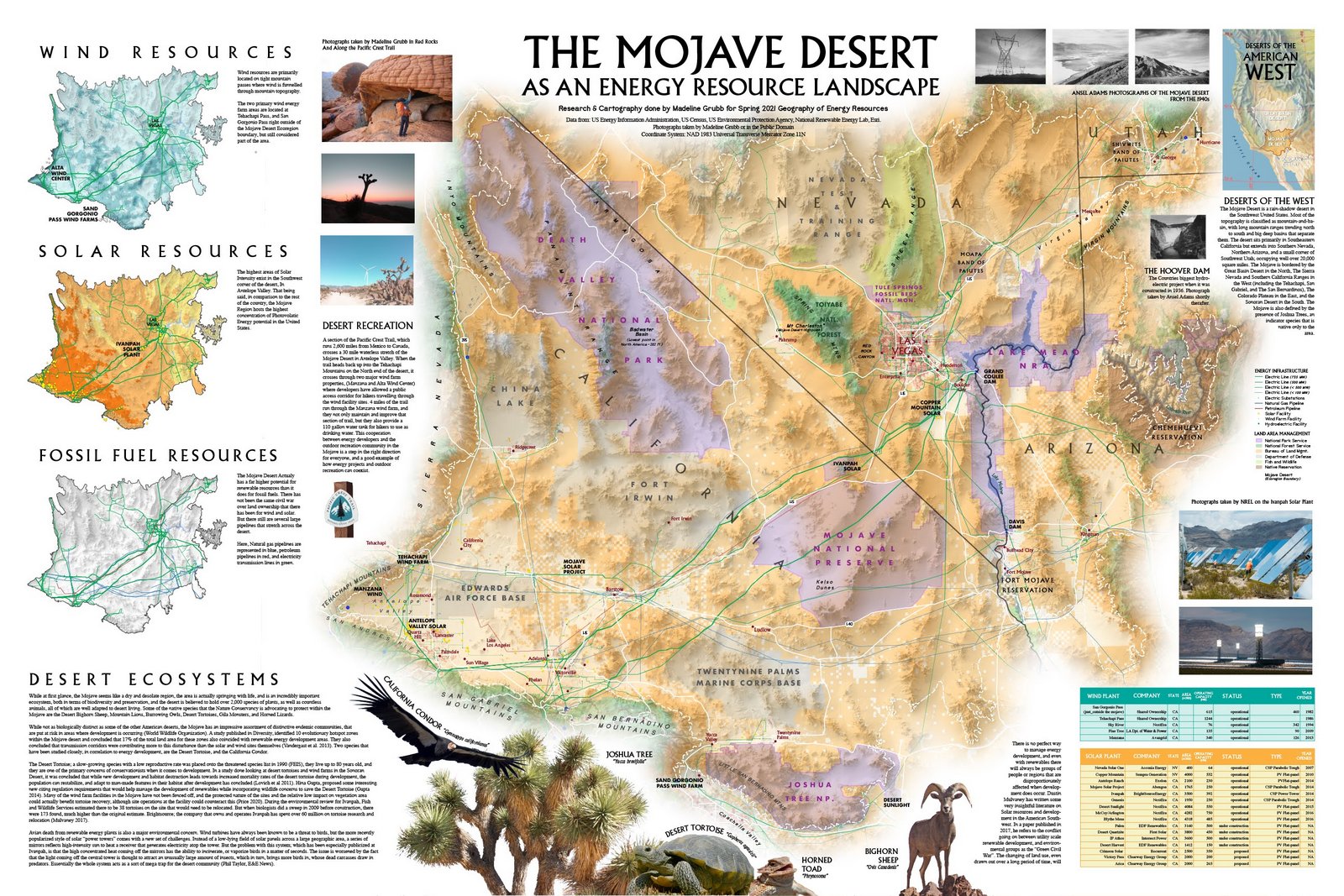 MOJAVE ENERGY
This was a comprehnsive, and literature review based project to visualize both fossil fuel and renewable resources in one of North America's larges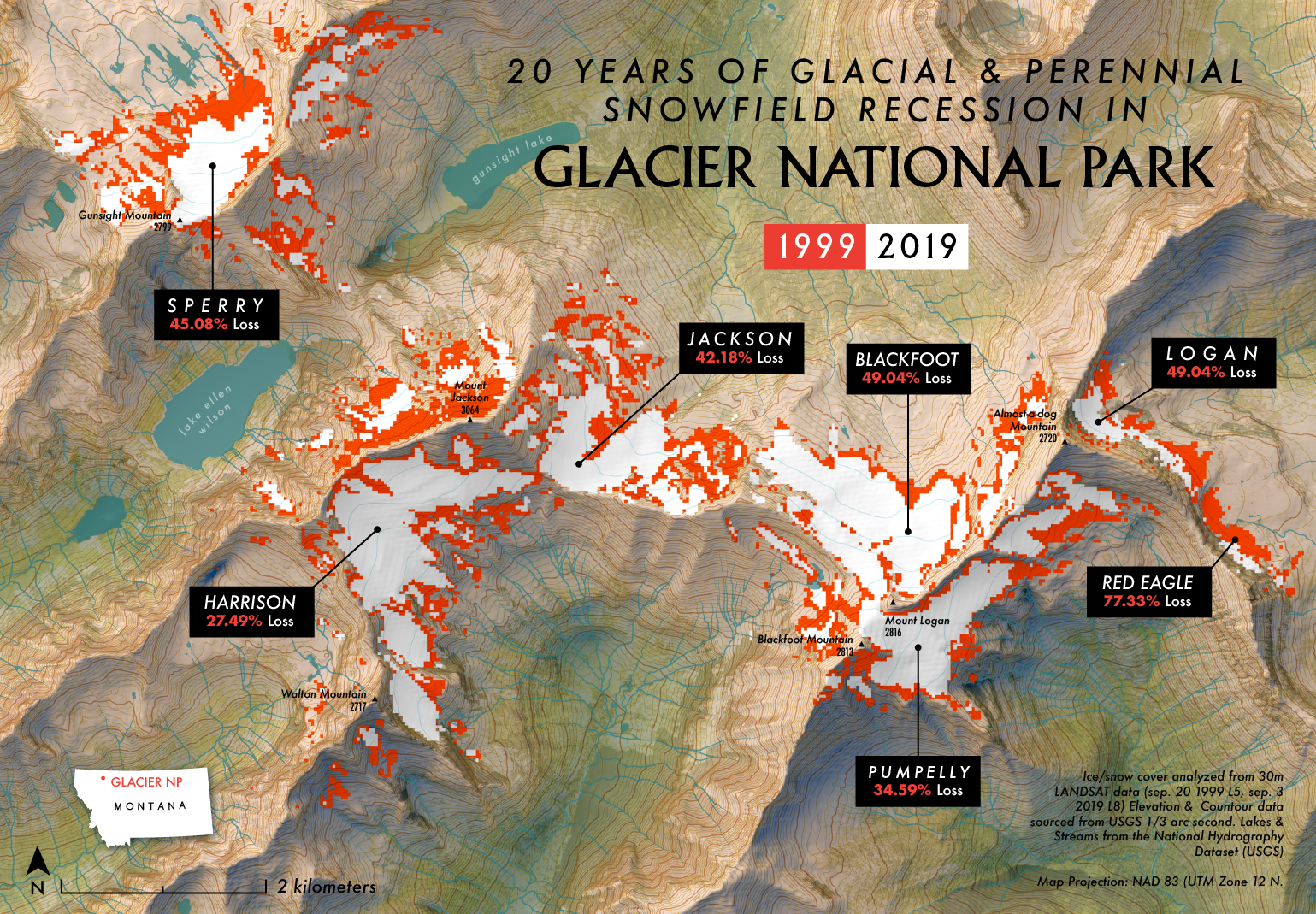 GLACIER NATIONAL PARK
LANDSAT data was used to quanitfy ice & perennial snow loss over 20 years. This data was quantified in respect to each specific glaicer, aspect, and elevation
FLOODPLAINS ON THE RED PLANET
A heavily GIS based fluvial geomorphology analysis investigating various hypotheses of the formationn of the Kasei Valleys. Group project for Geomorph 307.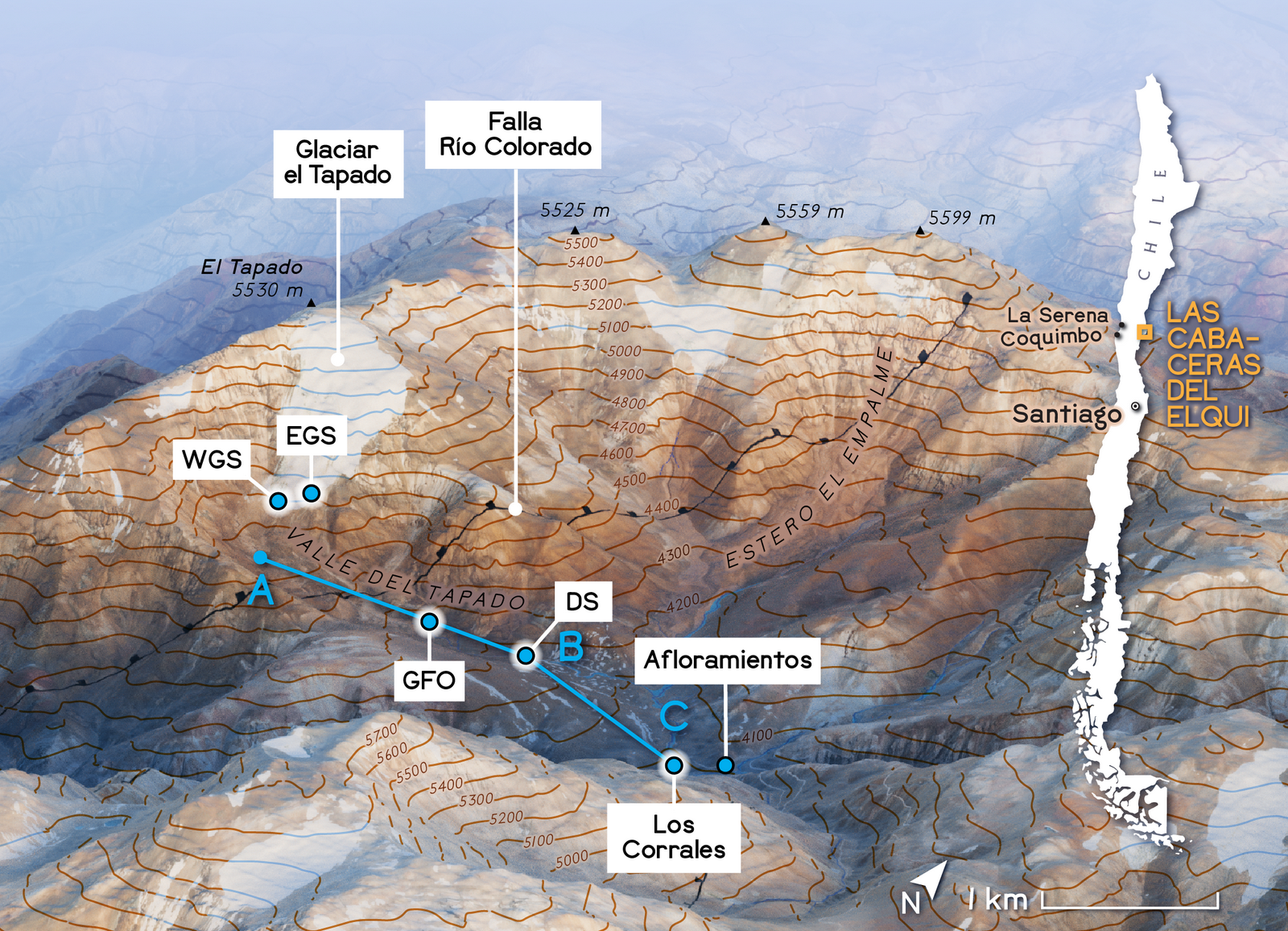 EL TAPADO GLACIER
A figure depicted ongoing research in the Northern Chilean Andes. Rendered in Blender, this was an experimentation in 3d Visualization and styling.
LA LAGUNA
A draft map of a geomorphologic research project in Northern Chile. One of the really fun parts of this project was getting to work on symbolizing geologic formations. And my spanish skills!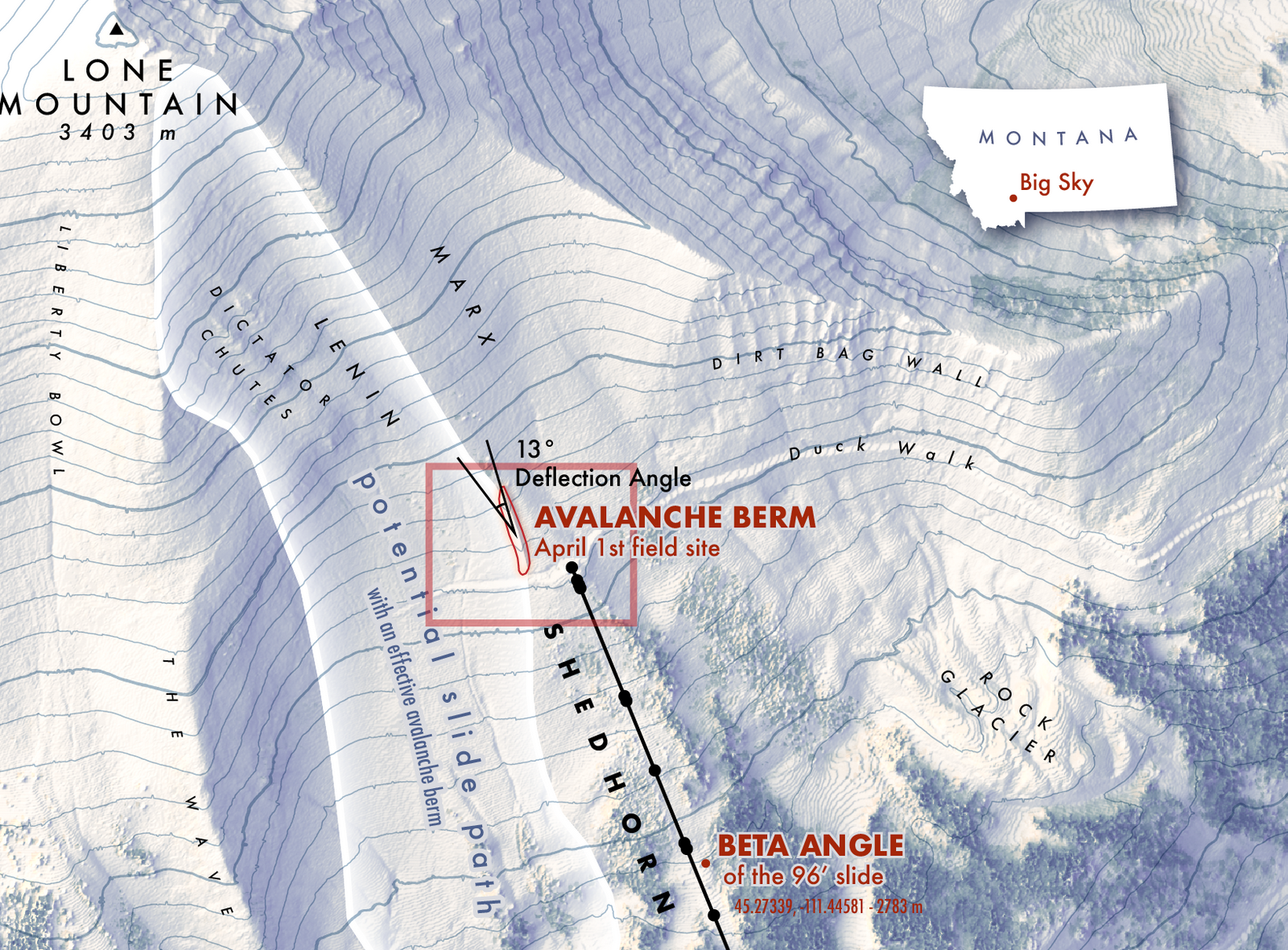 BIG SKY AVALANCHE BERM
A figure accompanying a lab report for ERTH 450. Illustrating various aspects of the avalanche problem and mitigation solutions on Lone Peak.
more SCIENCE MAPS on Flickr